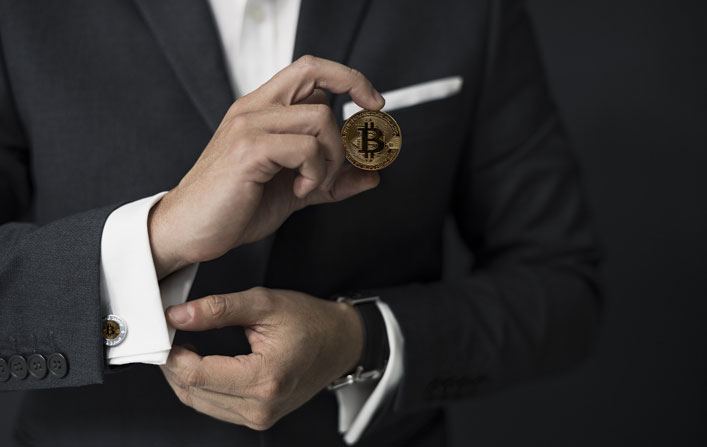 According to statistics, 2.4 million Turkish citizens—or 2.94 percent of the country's overall population—own cryptocurrency. With Bitcoin being the most popular cryptocurrency, its users can be found all throughout Turkey including in Istanbul, Antalya, Bursa, Ankara, Izmir, and other cities. This population of cryptocurrency owners, especially those who possess Bitcoin, provides space for the existence of a number of Bitcoin exchanges in Turkey. Even said, there are certain distinctions and affinities between these Bitcoin exchanges in Turkey. A variety of factors influence whether Bitcoin users think about using a particular exchange. In this article, these elements are investigated together with other relevant info concerning Bitcoin exchange in Turkey.
Popular Choices for Bitcoin Exchange in Turkey
There are various online exchanges and physical exchange offices for Bitcoin exchange in Turkey, with similarities and differences in payment methods, transaction fees, security, and other factors. Here is a review of a few of them. Let's look at them now.
NakitCoins —

NakitCoins is Turkey's largest physical cryptocurrency cashpoint

company and was created to execute transactions in person. Customers interact with expert staff members rather than a computer for Bitcoin exchange in Turkey. NakitCoins enables users to trade Bitcoin for cash or cash for cryptocurrency with all transactions taking place in US dollars. Depending on the quantity of transactions, their commission rates range from 3% at the maximum to 0.5% at the lowest. NakitCoins sets the value in dollars and subtracts the service charge using rates from Binance.

Binance —

Launched in China in 2017, Binance is the largest and most liquid cryptocurrency exchange platform in the world. Both their mobile apps and website can be used to access the exchange. Over 50 fiat currencies, 700 cryptocurrencies, and a 0.1% trading fee are supported by Binance. Bank account transfers, credit and debit card deposits, peer-to-peer transfers, and wire transfers/SEPA are all acceptable deposit methods on Binance. The fact that Binance has its own NFT market is one of its appealing qualities. Additionally, Binance has several platforms for various marketplaces and provides a wealth of trading options for both experienced and novice cryptocurrency traders interested in Bitcoin exchange in Turkey.

Crypto.com —

A well-known cryptocurrency exchange called Crypto.com was established in Hong Kong in 2016 and offers support for many different crypto assets and blockchain-related businesses in addition to Bitcoin exchange in Turkey. It provides access to more than 250 cryptocurrencies including Dogecoin, Ethereum, and Bitcoin. Users of cryptocurrencies can purchase, trade, and transact a wide variety of currencies for comparatively cheap trading commissions. The trading commissions are roughly 0.40%, and there are appealing reductions for significant purchases. The business also provides NFT marketplaces, independent crypto wallets, decentralized exchanges, and cryptocurrency credit cards. To guard against breaches and losses, Crypto.com uses multi-factor authentication (MFA), rigorous compliance monitoring, and cold storage for customer deposits.

LocalBitcoins —

LocalBitcoins is a pioneer in peer-to-peer cryptocurrency trading, allowing users to publish classified advertisements with offers to buy and sell Bitcoin and receive responses from other users considering Bitcoin exchange in Turkey. LocalBitcoins levies a 1% escrow fee on each successful exchange after an ad is submitted. Only if you respond to ads rather than making any on your own are there any exceptions to this 1% escrow cost. It holds the Bitcoin in escrow for each transaction. The Bitcoin is released from escrow and given to the buyer once the seller confirms they have received the money. A variety of payment methods, except cash, are also offered including bank transfers and payment apps like PayPal and Zelle. There is also a filter provided to select a preference for payment methods for Bitcoin exchange in Turkey or elsewhere around the globe.

Paybis —

Paybis is a restricted online multi-cryptocurrency exchange established in 2014 that supports cryptocurrency buying and selling as well as liquidity services for fintech enterprises. It only supports 10 cryptocurrencies including Bitcoin. Paybis accepts 47 different currencies. More than 180 countries and 9 languages are supported. Paybis's features include a quick and simple registration process, compliance with KYC and AML, quick customer support responses, a variety of payment choices, and a clear fee structure. Additionally, there are 30% affiliate commissions and additional earning potential.  

CEX.IO —

Founded in 2013, this regulated, multi-functional worldwide cryptocurrency exchange lets investors and traders buy, sell, borrow, and make money with cryptocurrencies. Investors can feel secure knowing they are utilizing a compliant platform because it is governed by regulations and has a license to operate in every location where it provides its services. It supports more than 100 digital currencies and tokens including the majority of the top crypto assets like Bitcoin. Users can also stake their platform-held coins to generate cryptocurrency income. Additionally, users can obtain crypto-collateralized loans in fiat money, enabling devoted crypto holders to keep their money in cryptocurrency in case a short-term need for fiat money materializes. 

Paxful —

Founded in 2015 by a group of engineers, Paxful is a peer-to-peer trading platform that offers a direct exchange where buyers and sellers of cryptocurrencies, including Bitcoin exchange in Turkey, may interact and conduct business with each other. The buyer makes a cash deposit to the seller's account using one of Paxful's payment options such as prepaid VISA, gift card code, or Western Union. The seller releases Bitcoin to the customer immediately once they have received payment confirmation via Paxful's escrow service. With a $10 minimum purchase, sellers can accept over 300 different payment options for Bitcoin exchange in Turkey or any supported cryptocurrency in Turkey and around the world.

Kraken —

Founded in 2011 in San Francisco, Kraken is a highly liquid cryptocurrency exchange where you can buy and sell assets like Bitcoin and Ethereum. It offers reasonable exchange costs and supports more than 120 different coins for buying, selling, and trading. Additionally, it supports futures trading in cryptocurrencies as well as spot trading at the going rate. Kraken provides riskier products like futures trading and margin accounts to consumers, which are advantageous for some trading techniques. 
Final Thoughts on Bitcoin Exchange in Turkey
The number of Bitcoin exchanges in Turkey varies; however, before utilizing one for their Bitcoin transactions, owners of the cryptocurrency should take a few variables into account. Exchange rates for Bitcoin exchange in Turkey, legislation, cutting-edge trading tools, supported coins, deposit and withdrawal methods, customer service, user interface, and account security are some of these elements.