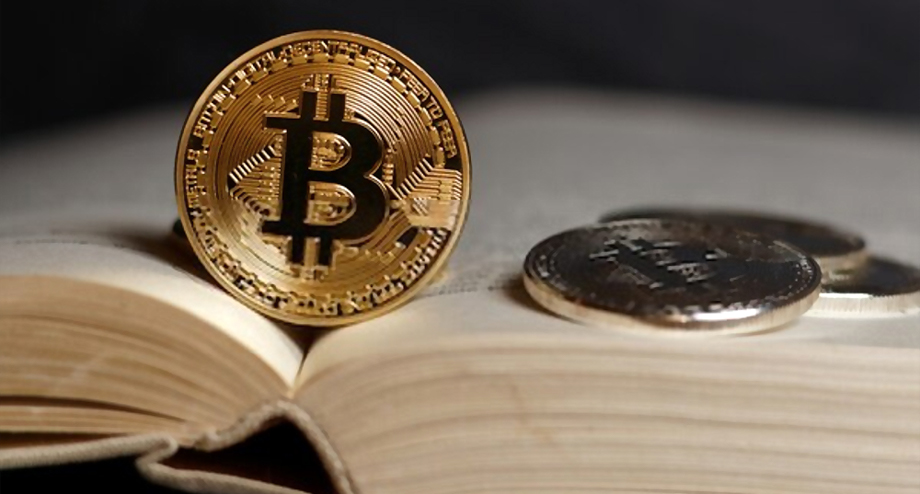 It's 2021, and if you are learning about the existence of cryptocurrencies just now, you probably have been living under a rock, or you haven't taken an interest in them until now. Don't worry. We are here to guide you by the hand and teach you everything you need to know about them. It all dates back to 2009 when Bitcoin suddenly entered the market.
Before we go further, let's clear the air a bit with a few disclaimers on our end. The purpose of this guide is entirely informative. We do not endorse any digital currency or exchange service mentioned here. The very nature of cryptocurrencies makes them a highly volatile asset that is very sensitive to the machinations of supply and demand.
Since there is no way to predict the behavior of these digital assets in the open market, you should read, learn and collect as much information you need to make sure you are making a safe investment. The best course of action when it comes to cryptocurrencies is to have informed opinions about everything. Services, currencies, regulations, all of it should be investigated
The Main Question – What are Cryptocurrencies and Why are They so Important Right Now?
If we had to take the concepts of cryptocurrencies and strip it down to its bare bones to make it easy for you to understand, we simply are going to call them for what they are: cryptocurrencies are digital money. It works the same way Fiat money works, and it can be used to pay for goods and services all over the Internet.
The most notable difference between Fiat money and cryptocurrencies is that a governing entity or market regulations do not determine the values of these digital assets. Basic rules of supply and demand determine the value of this digital money. Cryptocurrencies are as good as the technology backing them up. They allow people to accomplish financial transactions under a whole new light.
Cryptocurrencies are trading tools, and there are a lot of them that have been created to fulfill a particular purpose inside specific ecosystems to make transactions more dynamic. They have been perceived as disruptive factors by many government agencies around the world. While some of them are actively pursuing their regulation, other governments are seeking to integrate their use in their markets.
All Right, Cryptocurrencies do Sound like a Big Deal! – How do I Get Some?
Getting introduced in the world of cryptocurrencies is not that difficult. But getting started the right way works very much in the same way as investing. Before talking about the essential tools you need in the crypto market, there are two basic things you need to get started: money and information. The market of digital currencies does not answer to educated guesses. You'll have to do your homework. Learn about what's best for you, depending on your plans for these digital assets.
Once you have learned everything you think you need, you'll have to choose one out of three different things:
First – Choose a Digital Currency
When you get started, everyone will tell you to invest in the big boys. The names are familiar to everyone these days: Bitcoin and Ethereum are the two most solid cryptos in the market with the most value and the most significant dynamics when it comes to trade. Both are great ways to start a digital portfolio, but you can choose other reliable names over 1,500 options available.
Second – Get a Digital Wallet
Once you have chosen a cryptocurrency to get started, you will need a place to keep it safe. Where do we store our money? The answer is a wallet, of course. For digital currencies, this works a bit differently than the way you are used to. You will have to use a digital wallet, which is nothing more than a fancy name for computer software designed to hold your digital coins or tokens.
As you read more about these tools, you will notice that there are a ton of them in the market. Some of them have a great deal of functionality and can hold many types of cryptocurrencies. Most of them work following precise protocols to make their ecosystems suitable and manageable. A lot of exchanges even work with their own wallet services.
Third – Buy Digital Currencies Using an Exchange Service
The final step to get your foot in the world of cryptocurrencies is buying actual digital coins using an exchange service. Most of these operators work just like a bank. You put some money upfront, and they will convert your cash into the digital currencies you wish to buy. An exchange usually works as the middle man between you and the digital currencies. They deal with the actual hassle of getting them online, and they sell them in the open just as a bank would trade US dollars for foreign currency outside of the USA.
There are a lot of exchange services out there. Some of them have an incredible reputation. Sadly this doesn't make them the most secure outlets by a longshot. Digital currencies are one of the hottest assets you can buy, trade, or hold on to online. These sites have to build security as strong as regular banks to avoid attacks. Even with the right protection in place, they can still fall to unethical hackers. Exchange services will ask for proof of identity before dealing with you. Some services will even go way ahead of some banks asking for your data to safe-keep your digital coins.
After the exchange service confirms your identity, you will be able to make your first deposit and choose the cryptocurrency you want to buy. Most exchanges are open to working with banks, credit cards, wire transfers, and other forms of payment. The payment method is more flexible with some exchanges as they become more experienced. Some of them will take money from other payment apps such as Zelle and Paypal. When you make your deposit, the exchange will award you with the digital coin in their blockchain. You can choose to keep it there or transfer it to a third party wallet.
Cryptocurrencies 101 – The Basics
All right! By now, you probably have a pretty clear idea about what is an actual cryptocurrency, but you have questions. The first one that rises on everyone's mind is "How it's their value determined?" after all, we are talking about something that exists as binary code and works as a file that can be easily replicated. If that were the case, digital currencies would be worthless. Cryptocurrencies are unique thanks to blockchain technology. The science behind blockchains is the rabbit hole of this field and the toughest nut to crack when it comes to digital assets.
So What is a Blockchain and How it Works?
Blockchain is the big secret that powers up all cryptocurrencies out there. The easiest way to explain what it is it's by picturing a ledger that can contain a lot of information. That ledger keeps a registry of your crypto where it records every single transaction that has been done with it. This information is created on principles of transparency so I cannot be replicated. The ledger itself is built using open code and nodes. There is no central server for any of them. All cryptocurrencies worth their name are decentralized, meaning they are all contained within the Internet.
In any blockchain, the nodes create a registry in the ledger that is assembled using a chain-like pattern, hence the name "Blockchain." Each one of these blocks contains all the financial transactions made with the digital coin such as the digital wallets they originated from, and the ones they have stayed for the duration. The very nature of the blockchain is to make this data as trustworthy as possible. This opens the door to audits. The only issue is that the information provided on these blocks can be as vague as an email address and the code of an e-wallet. The blocks themselves can be transferred at will.
With each new block added to the ledger, they need to be strung in the same fashion as the links in a chain. This process has been coded this way and works almost the same for all digital currencies. All blocks are numbered, and anyone can check them. The most popular cryptocurrency so far is Bitcoin, and it has generated 525,000 blocks by the end of 2019. Bitcoin also works as a single unbroken chain of information, but this is not the standard of the market. Other cryptos have more complex structures that allow them to be easily traded
Cryptocurrencies Exchanges – The Places to Buy, Sell and Trade Digital Coins
We have already touched the subject of exchanges. Some of them are very well reputed and have established names in the cryptocurrency market. It's always up to you and your needs as an investor to pick the right one. The following are some of the best exchange services we have found online. You can do a thorough search on these services to confirm that most of them have great ranking among their user base as well as seasoned professionals in the market:
Kucoin
Deposit Methods: Cryptocurrency, Express Polish Post Office 24/7, Wire transfer, GBP bank transfers
Fiat Currencies: USD, EUR, PLN, GBP
Supported Cryptocurrencies: BTC, ETH, XRP, BCH, TRX, LTC, DASH, XMR, XLM, OMG & 20+ more
Trading Pairs: 444+
Gate.io
Deposit Methods: Cryptocurrency Only
Fiat Currencies: N/A
Supported Cryptocurrencies: BCH, EOS, TRX, ONT, ETH, BTC, BTM, AE, OCN, ADA, IHT, XRP, ETC, NAS, LTC, & over 117+ more
Trading Pairs: 403+
Binance
Deposit Methods: Bank transfer (ACH), Bank transfer, Cryptocurrency, Debit card, Wire transfer
Fiat Currencies: USD, GBP, CAD, EUR, CNY, RUB, TRY, NGN, UAH, KZT & 5+ more
Supported Cryptocurrencies: BTC, EOS, BCH, ETH, FET, XVG, TRX, NEBL, XRP, NEO & 160+ more
Trading Pairs: N/A
Mining Cryptocurrencies – How it's Done and Why
You are probably wondering about the very origin of every single unit of digital currency that is stored on your digital wallet. Most of these digital coins are generated through a mining process done on the Internet. As you can guess by the name, mining is grunt labor. It takes a lot of resources to mine cryptocurrencies properly.
You need powerful hardware and functional software to package every transaction on the blocks, and to link them in the blockchain and to make it secure. Even with top of the line technology, mining takes time. There are different methods of mining. Proof of work and stake are two of the most popular ones, and this is how they work:
Proof of Work
This is the first method of mining created for Bitcoin, and it's still used today. Although it has been regarded as inefficient, time-consuming, and taxing on any hardware, Bitcoin has done nothing to change the framework of mining. It will likely remain the same for a while. It works by asking miners to solve puzzles that will determine the shape of the blocks being built. Right answers add more data to the block. This mining method is very competitive but also secure and straightforward for a lot of people despite its limitations.
Proof of Stake
The technicalities surrounding proof of stake mining make it hard to explain in layman terms. The easiest way would be to tell you that it calls for you to have a digital wallet with an online service that uses their own tokens to hold your assets and interfaces with other networks to mine new blocks. This method of mining is well-regarded as one of the most efficient, and it's the choice of most new altcoins in the market. Ethereum is making the switch to adapt this technology, after using proof of work since it was created.
Other Considerations about Mining Cryptocurrencies
Mining is the closest thing to sweatshop labor in the cryptocurrency industry
Mining is rewarded by fractions of a coin registered to the block it was created on
A lot of companies pay users for lending their hardware to mine cryptos, but there is a lot of malware dedicated to exploiting the resources of desktops without authorization.
As an investor, you should know how your digital currency of choice is mined
Mining specific cryptocurrencies essentially dictate their prices. The easier to mine a coin is, the lowest its price will be.
What are Altcoins and Why Should You Learn About Them?
We can't stress enough how much of a game-changer proved to be Bitcoin since it made its appearance almost a decade ago. Since that moment, every single digital currency that has come to be has been trying to replicate the success of the original cryptocurrency with different levels of success. The moment where other cryptocurrencies were made available, they were known as the Altcoins, an alternative to the original.
In the present market, Bitcoin still reigns supreme since it's the most demanded cryptocurrency, and it's the only one who trades for thousands of dollars a unit, but others have made their mark as well. These are some of the most popular options out there:
Ethereum (ETH)
Ethereum is the second powerhouse in the cryptocurrency market. They are the ones who opened the doors of blockchain ecosystems to all the other altcoins that would come after them. They also created the concept of smart contracts, a trope that is wildly popular among traders to ensure transparency.
Ripple (XRP)
Ripple has built a reputation for being one of the most trustworthy money handlers in the world. Their framework was built using blockchain technology to facilitate international financial transactions without paying the exorbitant fees asked by Banks. They eventually developed their own cryptocurrency that is traded for top dollars in the market.
Golem (GNT)
Golem is probably the first computer to understand the advantages of a truly decentralized ledger. Their resources are aimed at building a vast network using desktops and smart devices to be able to make any P2P transactions in a matter of moments. They also developed their own digital currency system to make financial transactions safer.
Dogecoin (DOGE)
The story behind this Altcoin is both bizarre and hilarious. If the name sounds familiar is because indeed, Dogecoin was created based on the famous meme of the Shiba Japanese dog. It was meant to be nothing but a tipping joke, but suddenly the Altcoin earned a lot of traction, and it's currently one of the hottest commodities of the Internet with a market cap of well over one billion dollars.
IOTA (IOTA)
IOTA is one of the finest examples of the reach of blockchain technology. The team behind this initiative is thinking out of the box with a global M2M network of systems that allows financial transactions and seamless communication using any type of device that grants you access to the Internet. This is essentially the IoT of blockchain brought over to your everyday life.
Monero (XMR)
The robust offering of Monero is privacy and anonymity. This cryptocurrency has become very popular because it deals with one of the main issues of the crypto world: they offer full privacy. With Monero, you can make untraceable transactions that allow you to spend your currencies in any fashion desired without having anyone track it down to you. While this goes against the principles of cryptocurrencies, it is something that was very much on demand by users online.
And many more..
So Far All of This Sounds Great But, What can I Buy with Cryptocurrencies?
The concept of digital currency is slowly becoming mainstream with many people around the world, yet not many people know how they work and how to use them. With ten years of development, the worldwide market of digital currencies caps nearly 4 billion dollars a month. The figure is impressive, but it's peanuts when compared with the figures of trade using Fiat currency daily.
Cryptocurrencies are mostly used for internal trade and business deals. The cryptocurrency market is still regarded as a highly volatile environment since Bitcoin. The leading digital currency has gone through some of the highest selling points of a digital asset in the world. It has also experienced massive drops in a matter of days. While the current price averages $9,000 a unit, everybody holds on to their coins waiting for the next five figures cap.
Other digital coins, such as Ethereum, are pretty helpful in exploring the limits of blockchain technology. There is line draw insight to make these ongoing developments stop anytime soon. The main goal pursued with digital currencies is to use them to pay for goods and services the same way you use fiat money. A Lot of merchants have adapted their operations to be able to accept them and pay other services with them.
You can also use digital currencies to pay for digital services or to offer online tips to a streamer or channel. The most popular use by regular folks is to bypass the fees of bank transfers since digital currencies can be easily traded for Fiat money by a lot of exchanges. Cryptocurrencies are currently making their way to brick-and-mortar stores in the form of QR codes and transfers that allow people to pay for products using their digital wallets.
Keep in mind that most of these uses allow regular people to pay small sums of money for something they are receiving from another corner of the planet. Digital currencies don't answer to international regulations, and as such, using them does not generate any kind of fee on the paying customer or the receiver. With cryptos, you can buy something in an online store based in the USA while being in Asia, and the only extra you'll have to pay is shipping costs.
Preventive Measures – How to Watch Out for Your Cryptocurrencies
Cryptocurrencies are amazing, and they offer plenty of benefits, but as we stated earlier on this guide, they are also very vulnerable. Handling your digital coins is not something that should be taken lightly. Unlike bank frauds, where the bank ensures your money, cryptocurrencies do not have that benefit. If someone rips you off, your digital coins are gone for good. Here are a few things you can do to prevent that:
Do Your Homework on Everything
You read and investigate anything that holds your interest. The same has to be done with cryptocurrencies and all products related to it. There is a lot of guidance on how to do things right on the Internet (this being one of them), but you need to go one step forward when it comes to digital money. Read the pros and cons of each cryptocurrency. Read the rankings of each crypto that takes your interest, read about the services of exchanges and digital wallets. Information is your best weapon to keep your valuables safe.
Think Safety Ahead of Anything
The freedom offered by digital currencies comes at a cost. No one polices them, and no one regulates them. If you lose your digital assets, you won't be able to file a police report for them in most countries. What to do when you need to handle a transaction using your cryptos? We got the full checklist for you:
Double-check the wallet address of the person receiving the payment before sending it
If you are accepting the payment, make sure to check your digital wallet for confirmation of payment before handing over the goods or providing the services you are being paid for
Make sure to install powerful firewalls in your computer and smart devices as well as a reputed antivirus
Keep your passwords handy and always make sure to set two-step authentication on your digital wallets
Be Mindful of Volatility
If you are a short-term investor, you will have to rely on a whole different set of tricks to trade in the cryptocurrency market. Not a single one of the rules used in the Fiat market applies here. Cryptocurrencies are best suited for people who play the long game and view them as one of many sources of revenue in the long run. Some Altcoins can cap at incredible levels, but there is nothing to make the call about which digital asset will become the next Bitcoin.
Looking Back at the Past to Learn About the Future – The Evolution of Cryptocurrencies
The basic idea behind digital money is not exclusive to the Internet, but it was here that someone thought about making something better. The notions of electronic funds have been here for a while now. Debit and credit cards have managed using electronic checkpoints protected by a chip and a PIN since the last two decades of the XX century. The Internet took things one step further by offering other means of payment, such as Paypal, E-Gold, WebMoney, Skrillex, and Payoneer.
The main problem with all these products is how easy they could be used to launder money, something that took a toll on the world's finances and led to the shut-down of sites like E-Gold and SmartCash by intelligence agencies. All of this changed in 2008 when a man named Satoshi Nakamoto went public with a paper called "Bitcoin – Peer-to-Peer Electronic Cash System." The world would never be the same after that.
Just one year later, Bitcoin was already online and making waves. The only problem was that the technology was not there to handle a high volume of transactions. This has changed in the past ten years, and Bitcoin is one of many cryptocurrencies out there. While other Altcoins have surfaced and many of them have better frameworks that make them easier for trade and transactions, bitcoins still is the single most expensive digital asset out there.
Supply and Demand – The Secrets Behind Decentralization
When you do some research about cryptocurrencies, you will read a lot the word "decentralization," and there is a good reason for it. The principle of decentralization is the secret that powers digital currencies and gives them their value on the market. To understand why decentralization is essential, you just need to take a lot at the world before the Internet. Not so long ago, all the powers that be in the planet where centralized in single institutions. This hasn't changed much since many countries have chosen to become republics.
Very powerful hubs control the flow of information and data about anything and everything. They collect all the information in a single place. If you want to confirm this, just take a look at how sites like Facebook run their business. Banks and corporations do the same. They have servers to handle all this information, and they cost millions of dollars to run impeccably on point. All these institutions have the power to make sure to keep running even if their main servers go down. A world without electrical power would be the only thing barely stopping them right now.
Now think for a moment about the greatest blunder in the world of technology. I can't remember one take a moment to do some research on anything regarding the loss of data or identity theft. If you are not surprised by the results, you should be at least horrified of the consequences. The reason for these security failures is always related to someone with some knowledge about cracking attacks these larges hubs of information. Even the most reliable security protocols can be broken, as the entertainment business has found out one too many times already.
Satoshi and the team behind Bitcoin foresaw these problems, and that's why they never created a centralized hub for their digital currency. All 21 million units of Bitcoin are contained within the Internet using a decentralized blockchain. This means that everyone with the right software holds a little piece of them through the network, and they can access them whenever they need it. All the history of transactions of these coins can be viewed, and no one can crack it since all the users of the currency can see where it comes from and where it goes. The system has yet to be perfected, but it offers something neither banks nor can trust funds provide easily: transparency
Frequently Asked Questions
Can you List the Benefits of Cryptocurrencies for me?
Sure! Let's get started:
You can manage transactions of Fiat currency bypassing the exorbitant fees collected by banks or paying mechanisms like PayPal.
Your payments are directly transferred without the need for third parties.
You can pay for goods and services anywhere in the world without the need for conversions.
The value of your digital coins is estimated by transparency and open offers of supply and demand.
It's incredibly accessible, with a large number of operators willing to have your business.
What are the risks of using cryptocurrencies?
Crackers or Unethical Hackers
Although most blockchains are built to be incredibly secure, they are not foolproof, especially if you are careless about your access codes.
Lack of Protection or Insurance
We have played this tune for you, but it's important to remind you. No one can protect better your digital currencies than you. If you are scammed or hacked, and your digital wallet is emptied, all your coins are gone for good. No one will answer for them.
Volatility
The cryptocurrency market is very dynamic, and prices run high to low in a matter of moments. It nearly rivals the down jones when it comes to indicators, but not so with the sums on each transaction. It's impossible to make calls about what is going to be the best next thing in this market since not even Bitcoin has solid footing to stand-in.
Are cryptocurrencies traceable?
Yes and no. The answer is a bit more complicated than that. When you own a piece of digital currency, your name is not attached to it. A code of 25 to 36 numbers is the one that identifies that piece of digital currency as yours. Another factor that plays a role in this is your email address. Unless you pay something using that currency, the data contained will remain the same until it changes hands or leaves your digital wallet.
What is the stance of most countries when it comes to digital currencies?
Not a good one. Many governments are not pleased with a form of payment that could permanently break their banking systems. The good news for everyone is that the market of cryptocurrencies remains a relatively small one. Some of the countries with the most robust economies want to regulate their use, such as USA, Japan, and most of Europe.
Other countries with emerging or struggling economies outright ban them, such as China and Australia. To this date, only Switzerland and Malta have accepted Bitcoin and other cryptos as a trading tool that can be used in their soils, but they place taxes on their use. Countries like Venezuela have embraced the concept, but their ICO products are running a scam.
Why are the powers of the world so adverse to Cryptocurrencies?
The reason is pretty simple, and it's all about control. Governments control the printing and distribution of money. They inflate or decrease their value following social and political moments. The mere existence to an alternative that takes this kind of control out of their hands it's unacceptable on their minds.
Who accepts payments in cryptocurrencies?
You can use them to pay for digital services all over the world. Most independent news outlets accept them to keep running their operations, such as Reedit, Wikipedia, YouTube content creators. Very few corporations have jumped to the bandwagon, but most of them see a future on it. To this date, companies like Dell. Subway and Tesla will sell their products and take digital currencies as a form of payment.
Which companies pay wages using cryptocurrencies?
Not that many, most companies offering payments on digital currencies are tech-driven corporations and early adopters of digital currencies as their means to make a living. Most exchanges pay their employees with cryptos, but there is not a width adoption of this strategy that stands out as relevant to point it out to this date.
How long does it take to make digital transfers?
There is no precise figure on this. It depends on the value of the transaction or the currency being used. Bitcoin transfers usually take a lot of time, while other coins and tokens can be transferred in a matter of seconds, especially those who have been built on the Ethereum ecosystem.